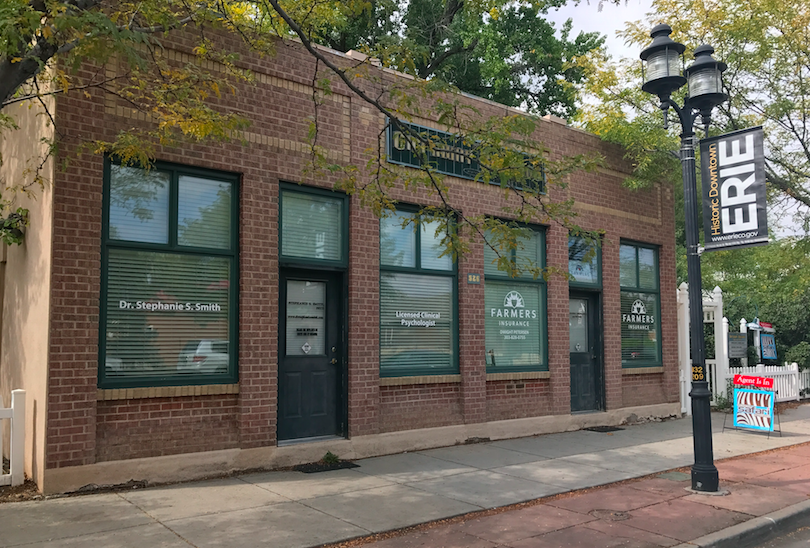 For the past 11 years, I have loved my little office right on Briggs Street – the main street in the heart of Old Town Erie.  But as Erie has grown, it's gotten to be quite busy. Hardly a week goes by without a parade, block party, festival or celebration of some kind. It's a lot of fun – but not necessarily the best environment for therapy!
So…I am moving! But just down the hall. Starting on October 13th, my office will be located in Suite D. My new office will be in the back of the same building, but as it faces the alley, it will be quieter, more peaceful and more conducive to private conversations. Luckily, I will remain in the same charming, historic building where I've been since 2006.
All of my contact information will remain the same. And yes, I am taking new patients! If you have questions, please give me a call at 303-828-3080 or email me stephaniesmithpsyd@gmail.com.
I am so proud to be part of the Erie community – and excited to start this new chapter!