CELEBRATING 14 YEARS IN ERIE!
NOW at 671 Mitchell Way   Suite 109!
Are you a practicing psychologist?
Yes I am! I have a clinical psychology practice in Erie, Colorado – a small suburb of Denver.
What kinds of people do you work with/What services do you offer?
Some of the people I most often work with are:
women
men
teens
tweens
couples
I do individual therapy, group therapy, couples therapy and some psychological testing.
Are you taking new patients?
Yes! If you would like to talk to me about setting up an appointment, please call my office at 303-828-3080 or email me at stephaniesmithpsyd@gmail.com
Do you do therapy on-line?
No.  I only do therapy in person.
Where is Erie?
Erie isn't far at all, and is part of the Denver Metro Area.  My office is just East of Boulder and North of Broomfield/Lafayette off I-25.  I'm close to Thornton, Westminster, Northglenn, Frederick, Dacono, Firestone, Longmont, Louisville, Broomfield, Lafayette and Boulder.  Still not sure?  Check out the map below:

Can I link to your blog?
Absolutely.  If you believe I have written something on Dr. Stephanie that is pertinent to your blog, website, or article, then hyperlink away!  I just ask that you please give appropriate attribution to the content.
Can I quote your blog in my blog or article?
I love working with other writers and media folks.  If you are writing a story or post and would like a quote from me, please give me a chance to respond directly to your question rather than pull a quote from my blog without my knowledge or consent.  Send me an email at stephaniesmithpsyd@gmail.com, and I will respond quickly to your request.  If we discuss it and determine that a direct quote from my blog is best for your story, I ask that you please give appropriate credit for the quote (hyperlink back to my blog, etc).
What do psychologists really think about their patients?
Check out my blog post on what psychologists really think.  Hint: We don't think you're weird OR crazy.
What is a psychologist?
Check out my blog post: What is a Psychologist Anyway?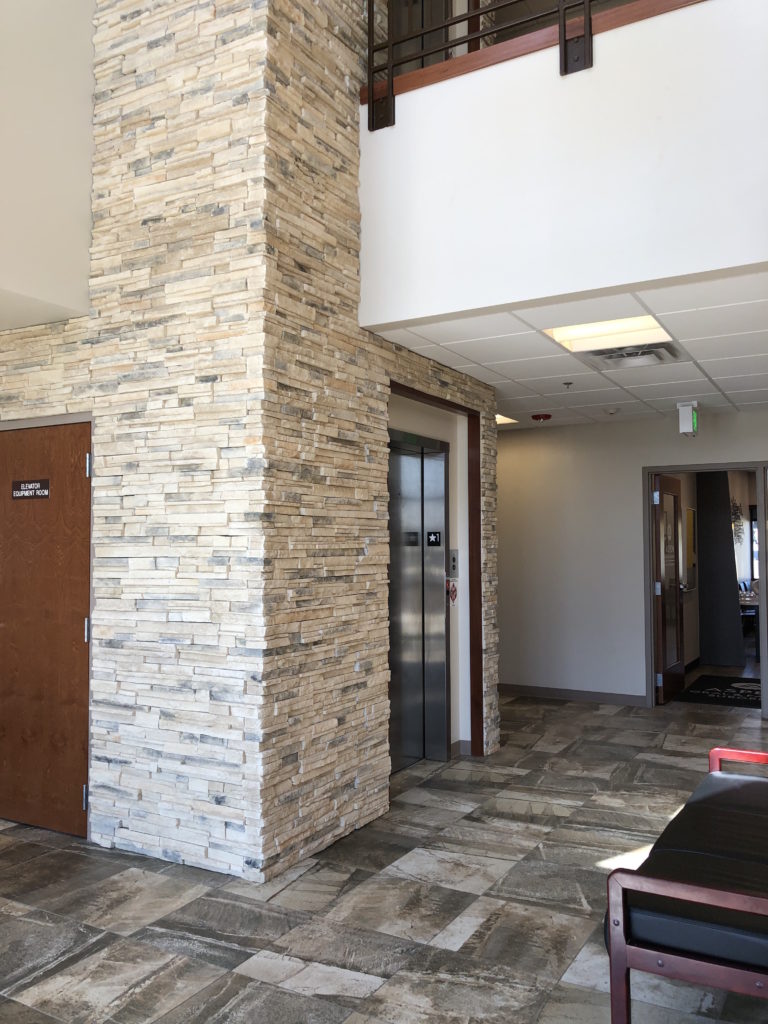 Main lobby at 671 Mitchell Way in Erie