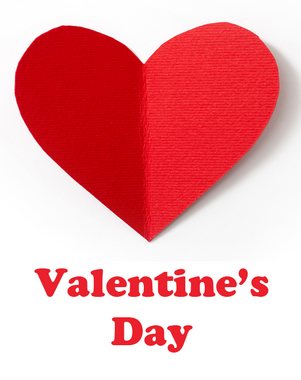 Is it a happy Valentine's Day for you?
For some this is a day to look forward to: Chocolate, romance, roses, hearts – what's not to love?
For others, this is a day to feel especially lonely.
Instead of a day filled with romance and lovey-dovey love, I like to think of it as a time to recognize all the different kinds of love around us:
Love for our parents
Love for our pets
Love for our children
Love for our friends
Love for our hometown
Love for the Olympians I am so enjoying watching right now
Love for books
Love for conversation hearts
Love for pasta
Love for the mountains outside my back door
You get the idea
What are the things in your life that you love?