With 2 middle school-ers in my house, mealtime has taken on a bit of a different meaning. I can no longer expect my older kids to eat whatever I put in front of them (well, maybe I could expect that, but I would spend a lot of time being disappointed). Nowadays, the food that comes out of my kitchen has to be yummy, healthy, not embarrassing, and cool. This is made particularly difficult because what qualifies as "cool" and "not embarrassing" changes all the time – sometimes within the span of a few hours. It's exhausting.
So, when Produce for Kids sent out their Power Your Lunchbox Promise (see more about the awesome program here) I decided to enlist my middle school-ers to help make some healthy, cool lunches they might actually eat!
For reasons I will surely never understand, leftovers are currently all the rage in the middle school lunchroom.  Perhaps it's because they feel cool to have access to microwaves now that they're out of elementary school? Perhaps it's because sandwiches are too square? I honestly have no idea. But we're going to go with it.
Here are 3 days worth of lunches made from leftovers:
We started with this sorry-looking pork chop with peach jam sauce:
We sliced it up, and added it to this yummy-looking salad: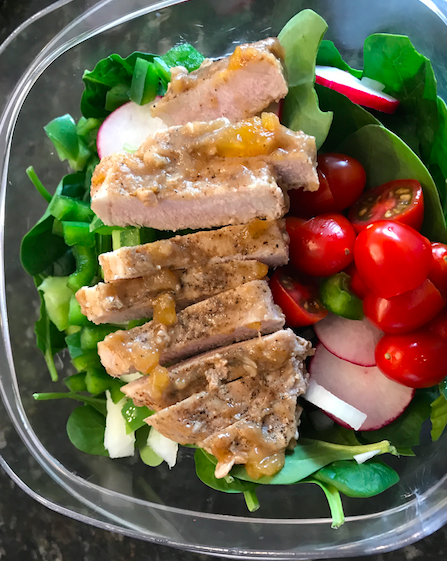 Definitely looks cool to me! (Disclaimer: A few days later my daughter informed me that salads with salmon and berries on top are now the lunch of choice for the cool kids in the lunchroom. Seriously?)
Here's another one. We started with half of a turkey sausage, and an odd turkey meatball leftover from an Italian feast the night before: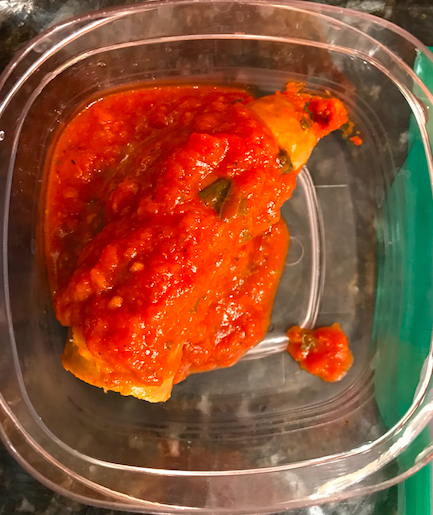 Found an old roll to make a sandwich: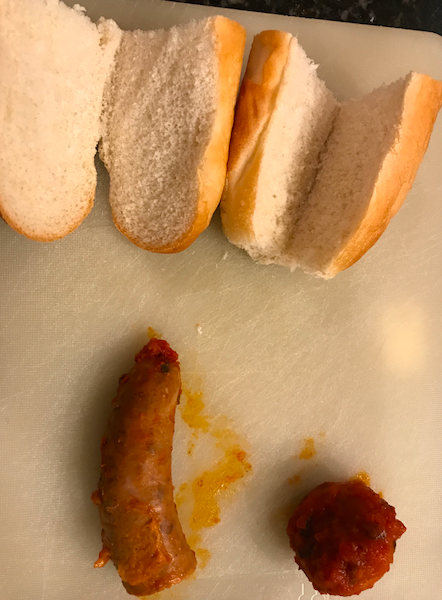 Chopped up some pineapple – and we had a delicious lunch! Perfect for cold, January days!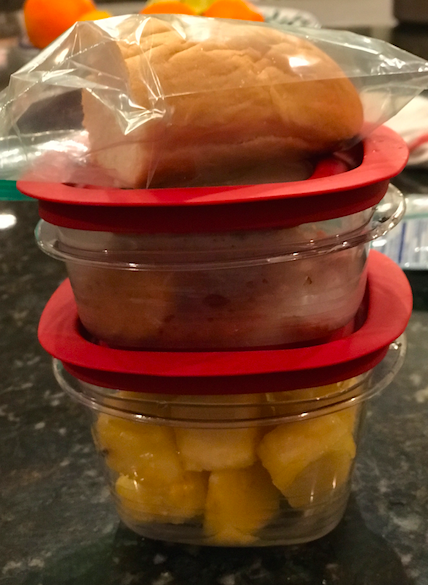 This last one is the best, because my oldest actually made the dinner all by herself.  She is currently taking what we used to call Home Ec as an elective (yes, it's a very cool class). She had made this veggie stir fry earlier in the week and was super eager to make it for the family:
It was very good. We ate it with tilapia and a veggie egg roll. Yum:
She then told me that the stir fry was good hot or cold! Yea! Another great candidate for leftover lunch: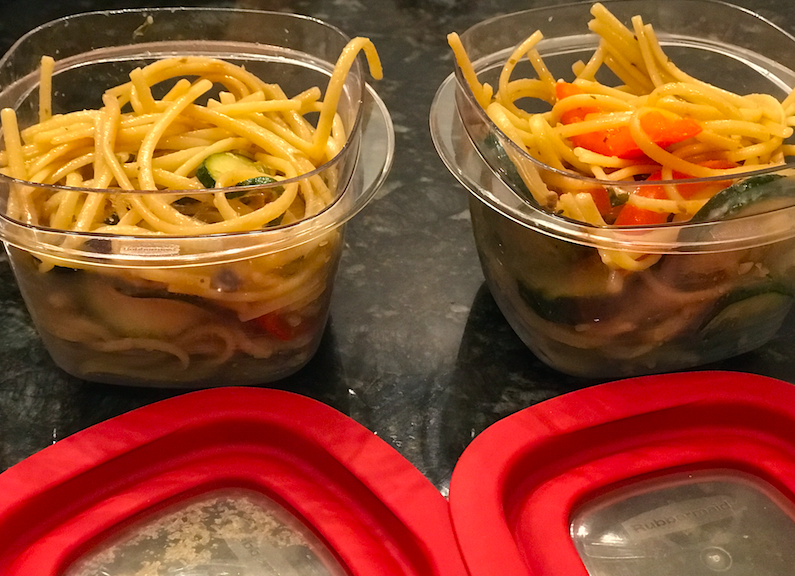 She was even willing to share with her younger sister! Miracles can happen, people!
For more healthy and cool ideas for your lunchbox, head over to Produce for Kids:
Want to take the Power Your Lunchbox Promise? Check it all out here: