Happy Summer!  School's been out for exactly one week, and the excitement has just about worn off.  Which means we're looking for things to do that aren't: watching TV, playing video games or zoning out on the ipad!
One of my favorite hobbies is cooking.  Luckily,my kids share my interest.  So the other day we decided to try a recipe from this awesome cookbook:
We agreed on the Chicken Avocado Enchiladas, then headed to Costco to pick up the ingredients (or as close to the ingredients as we could get at Costco since I didn't want to go to the grocery store, too!)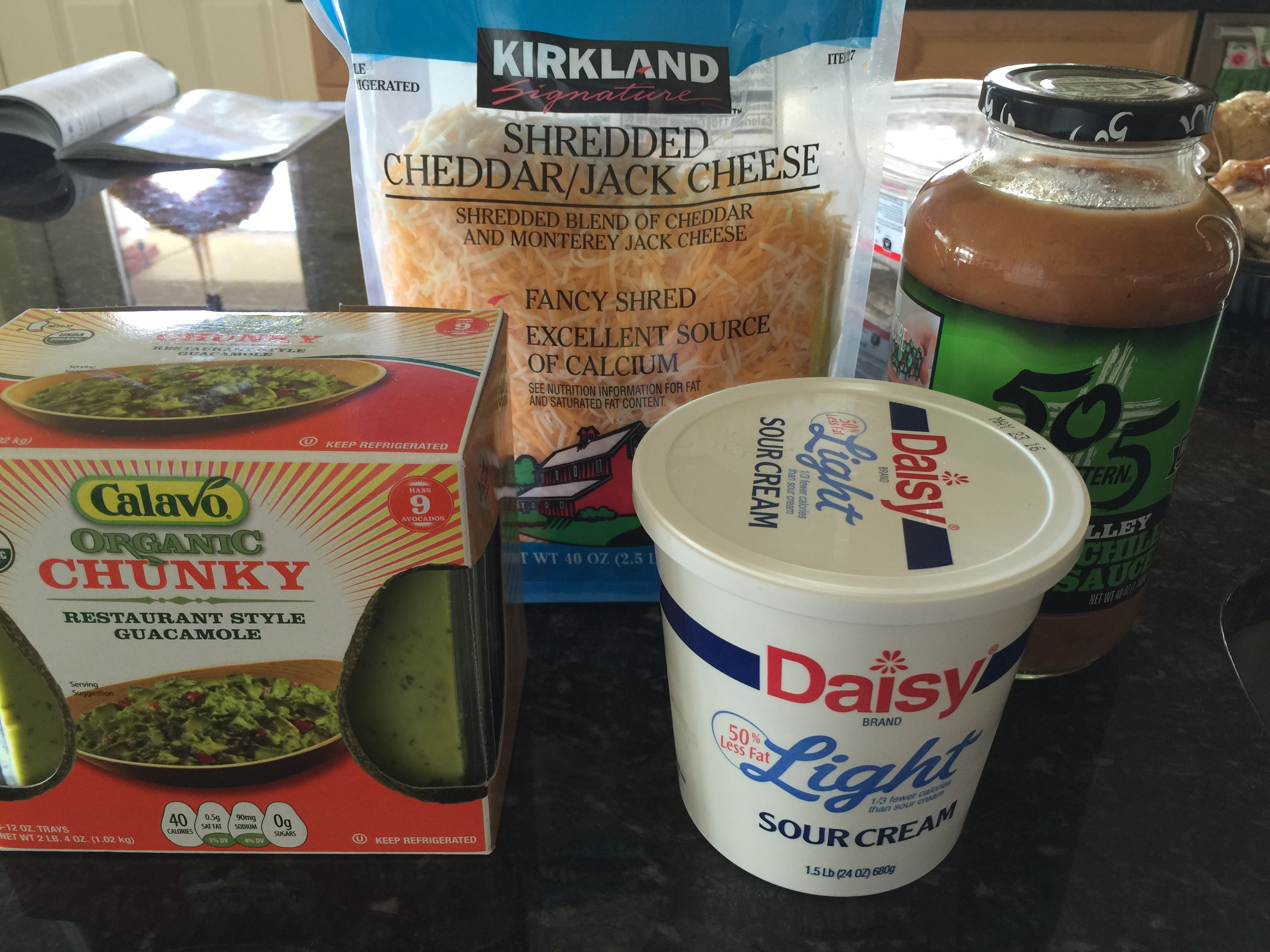 I couldn't find ripe avocados, so I bought this pre-made gauc.  I also have one family member who HATES yogurt, so swapped that for sour cream.
We checked all the steps, then were ready to get started!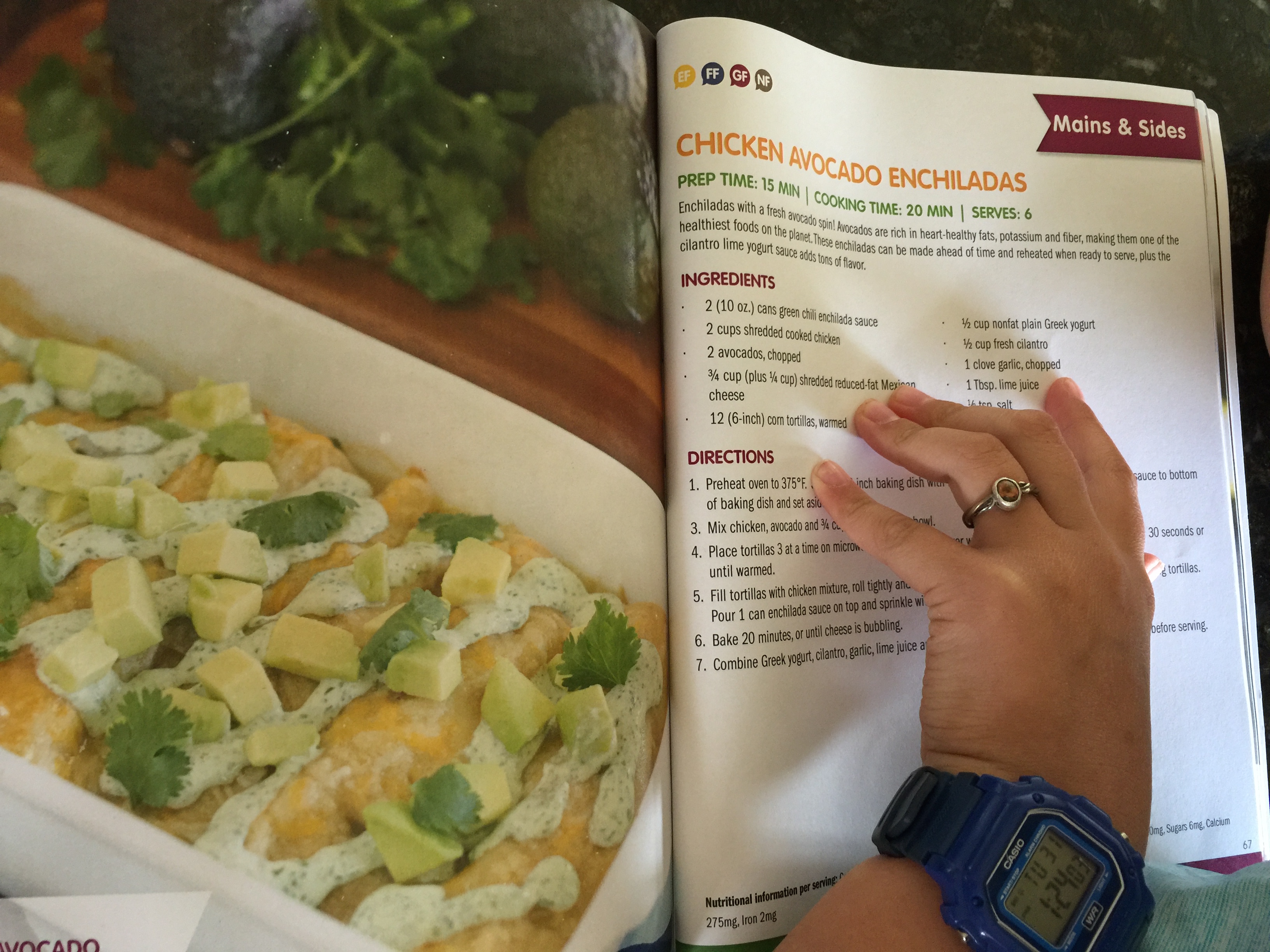 Another thing I forgot to mention was that I needed A LOT of enchiladas.  I'm trying to stock my own freezer, but also have a new nephew so I wanted to make a tray for that family, as well as another family who is dealing with illness.  So, I bought 2 of those rotisserie chickens at Costco to save time.  Here it is: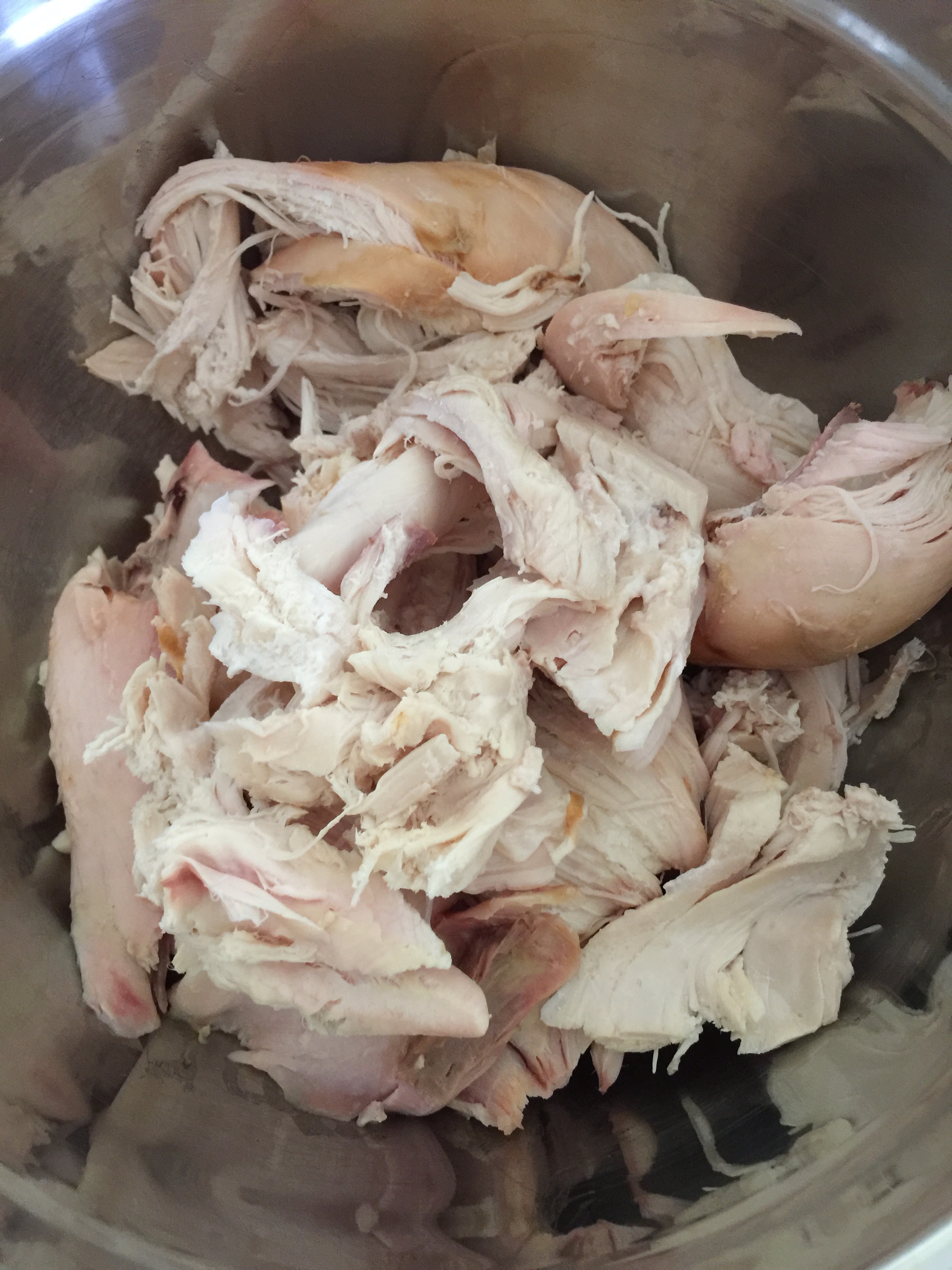 I didn't get a shot of us shredding the chicken, but I am pleased to say that I didn't have to do that much.  My girls are now old enough to take over that hideous job. Woohoo! Then we mixed in the goodies: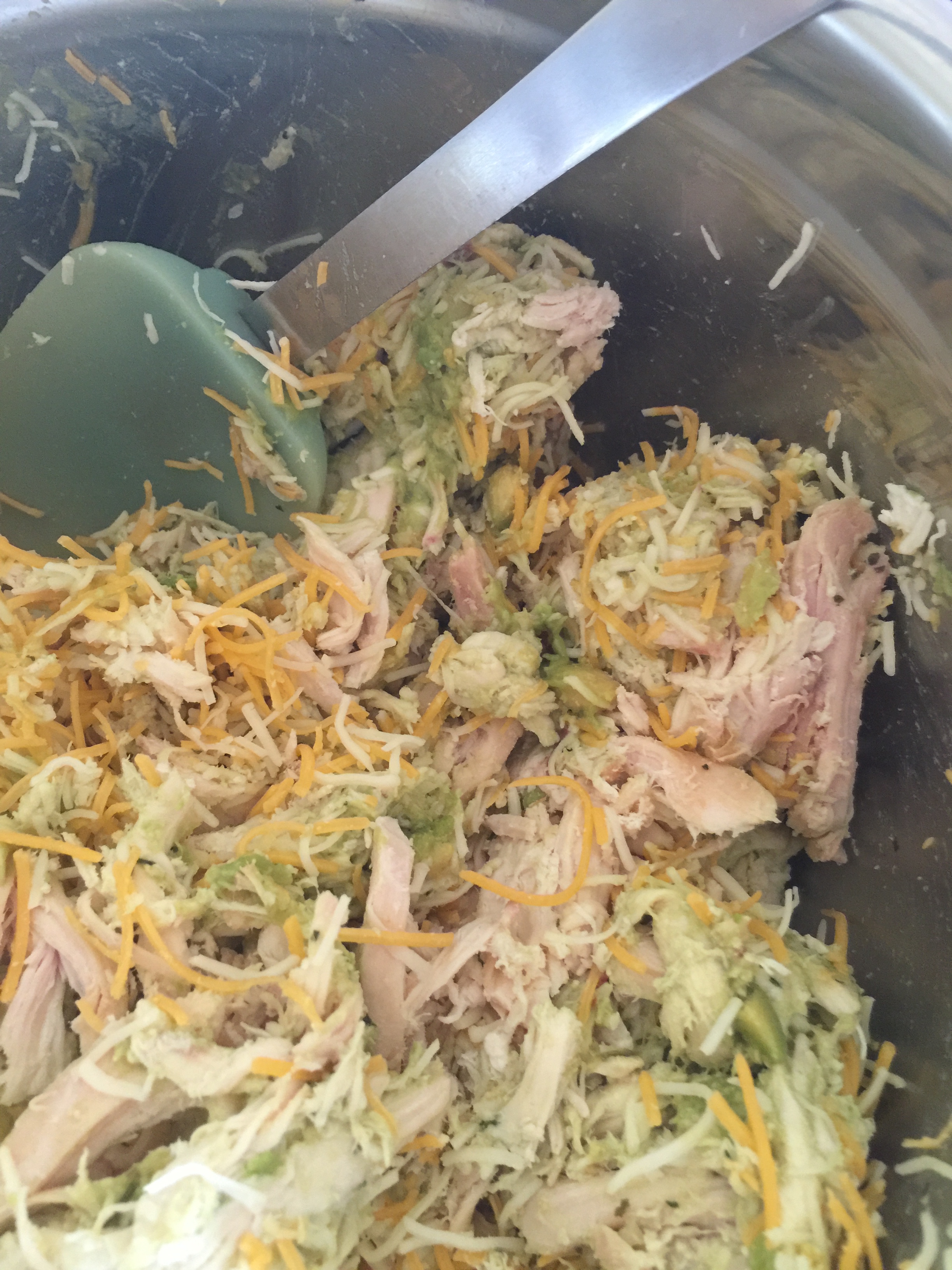 Rolling them up: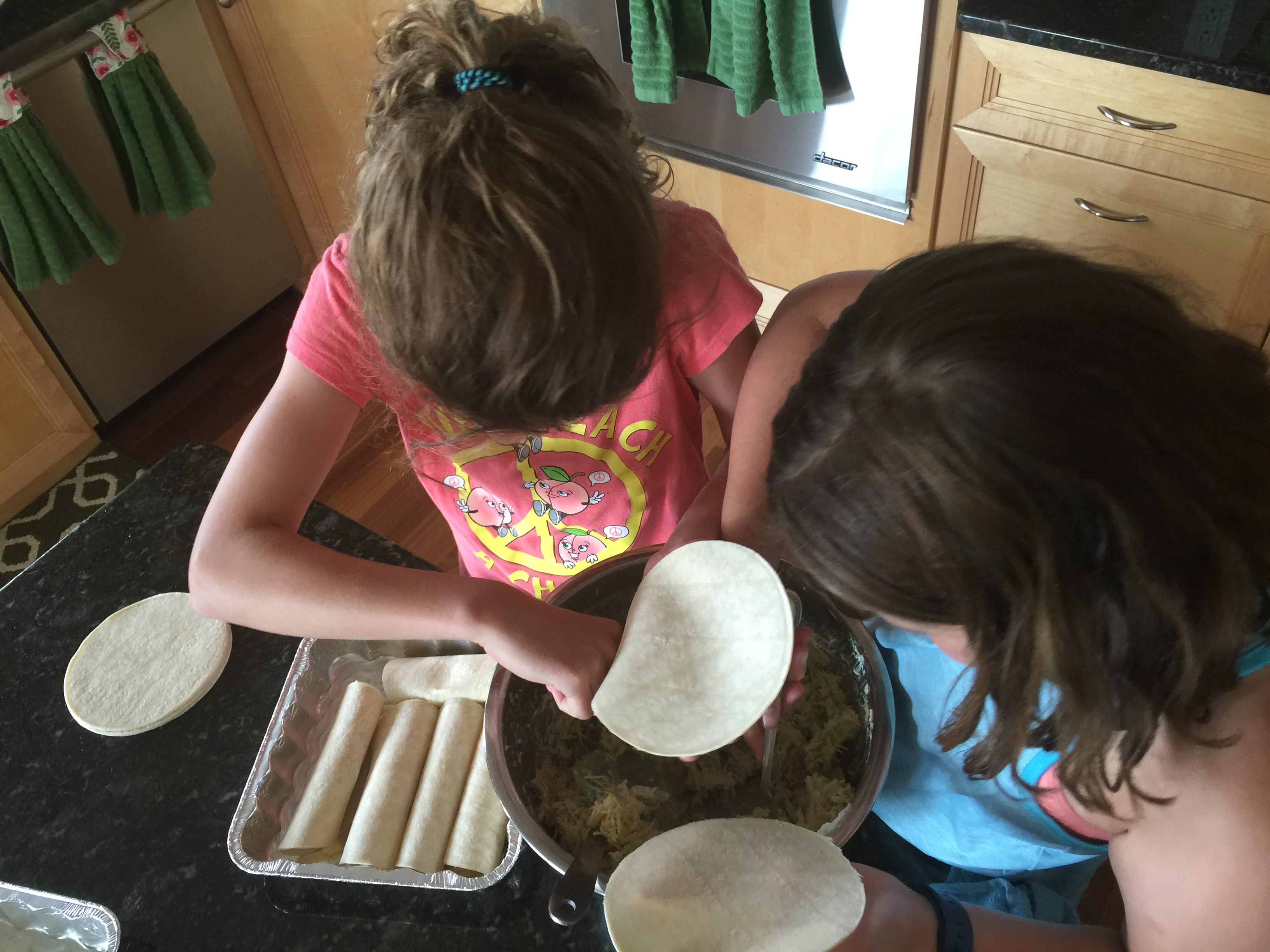 Into the tray:
Finished product!
It was actually a great time to teach a bunch of kitchen lessons:
How to substitute ingredients
How to shred chicken (yay!)
How to double or triple a recipe
How to package food up for later consumption (including the importance of writing instructions for cooking on the packaging!)
The powerful role food plays in supporting our friends and family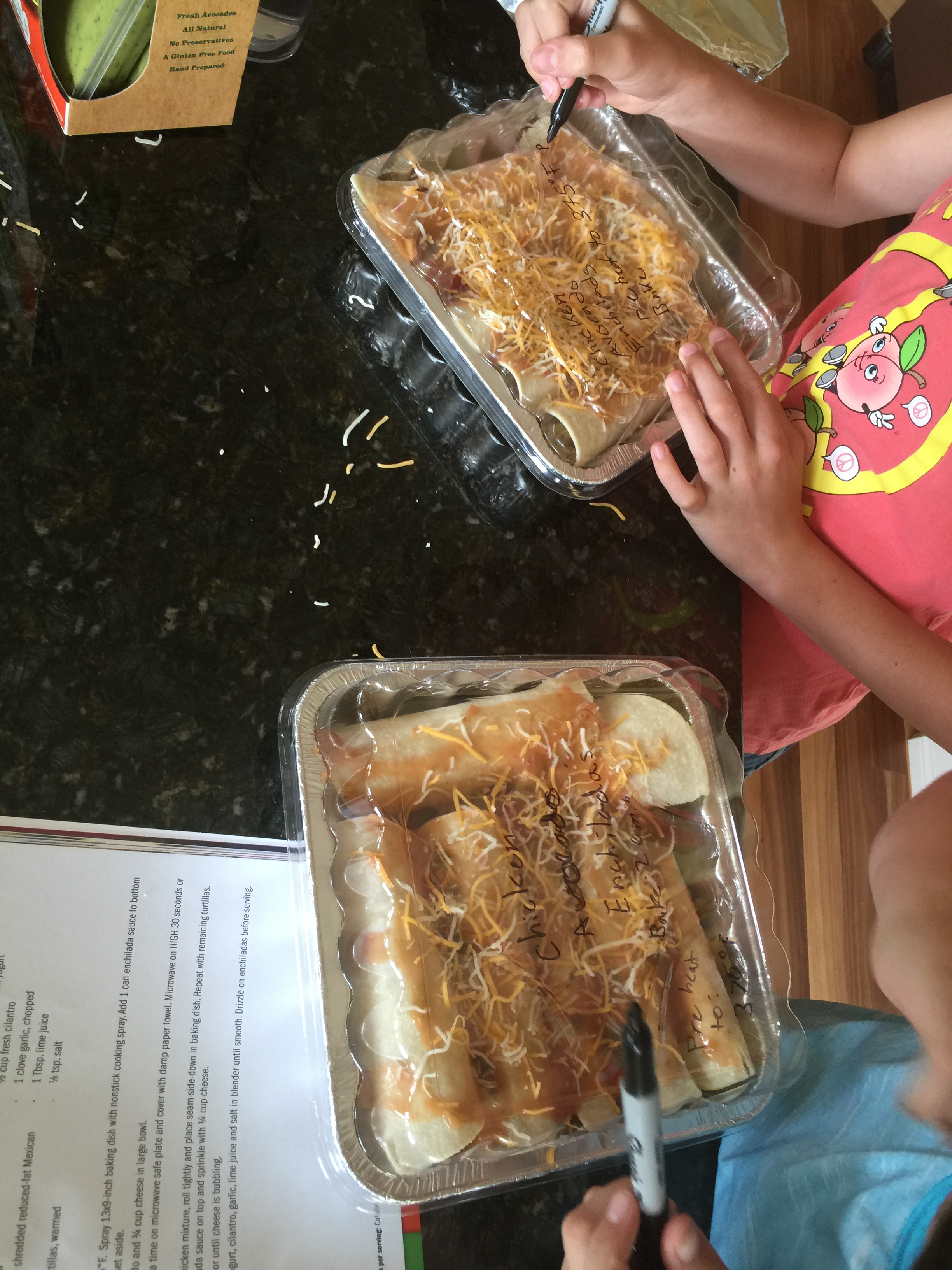 Ready to go: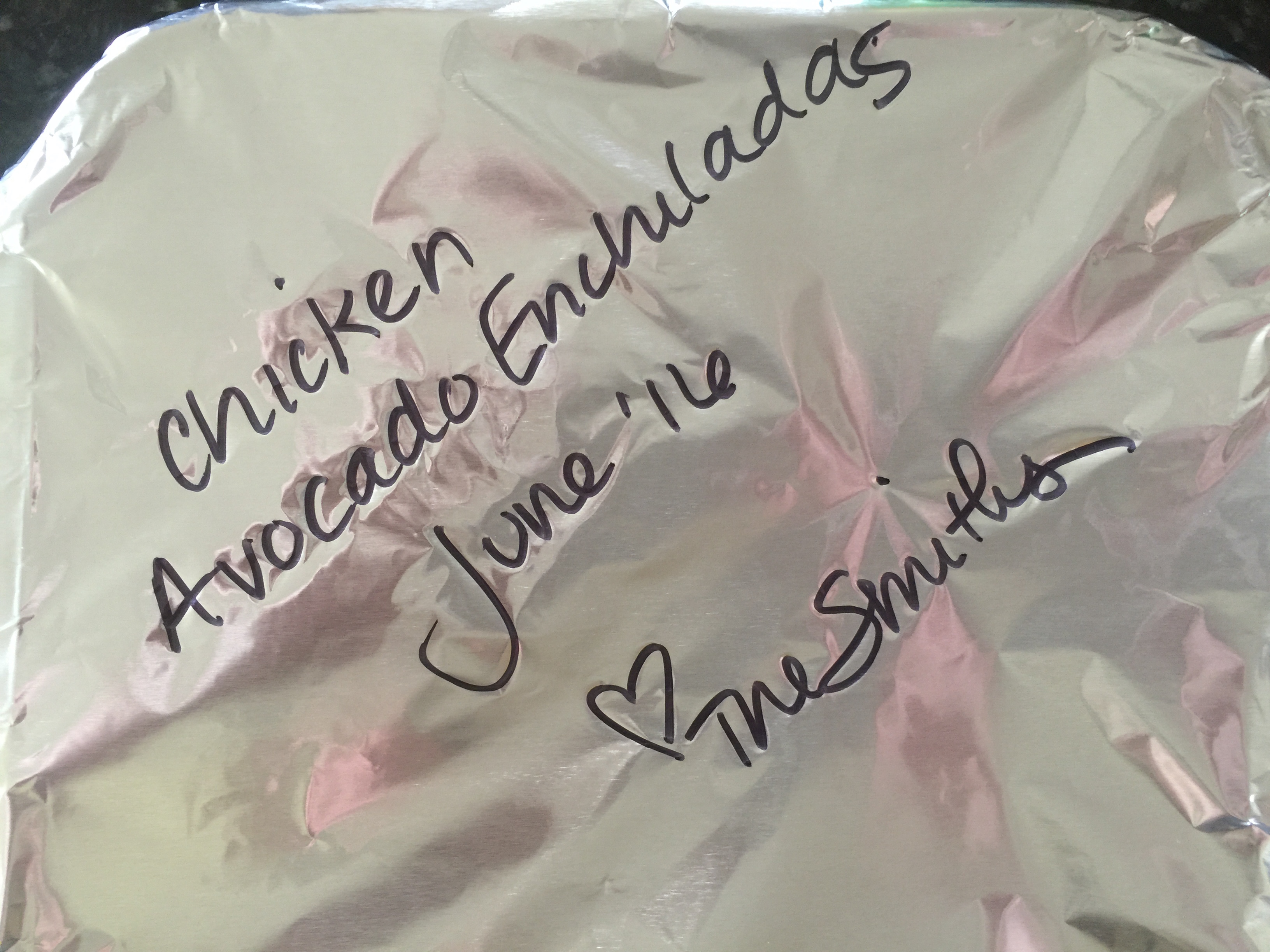 Oh! And we also had them for dinner that night.  They were a huge hit.  The sauce (which we served on the side) was amazing, and the chicken was super tasty.  Definitely a keeper!
Check out this recipe and many more in Healthy Family Classics.
P.S. We've also made One Pot Chicken Lo Mein and Broccoli Tater Tots – all delicious.
Full disclosure: I serve on the Parent Advisory Board for Produce for Kids.  See my articles on mental health and healthy eating on the PFK site.