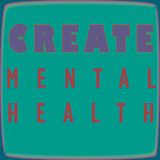 CREATE Mental Health Week is coming!
Next week Dr Stephanie will be hosting crafters, artists, and other creative folks from around the country! Check back for simple, creative tutorials as well as information about how CREATING helps maintain mental health.
Want to promote the event on your blog or site? Thanks! Feel free to grab the button on the right! Thanks and look forward to seeing you next week!