Yea (or, boo! – depending on your perspective) it's back to school! Regardless of how you and your family feel about this time of year, one thing never changes: everyone has to eat lunch.  I feel quite lucky that all 3 of my kids have become sandwich lovers over the past couple of years, making packing lunches pretty simple.  But all of us need to mix it up from time to time, so today I am teaming up with Produce for Kids to help spread the word about their Power Your Lunchbox campaign: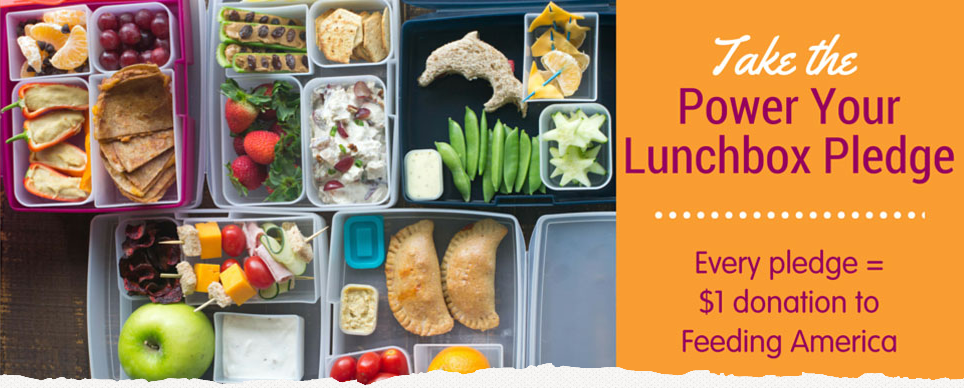 Look at all those clever, yummy and healthy lunches!
Please consider taking the pledge! It's super simple and also helps the organization Feeding America.  Additionally you can be entered to win a bento box from Bentology, and also get some free printable lunch box notes (super cute).
Ok, let's get started.  I was lucky enough to get one of these fun bento boxes.  My kids have been itching to get their hands on it for weeks!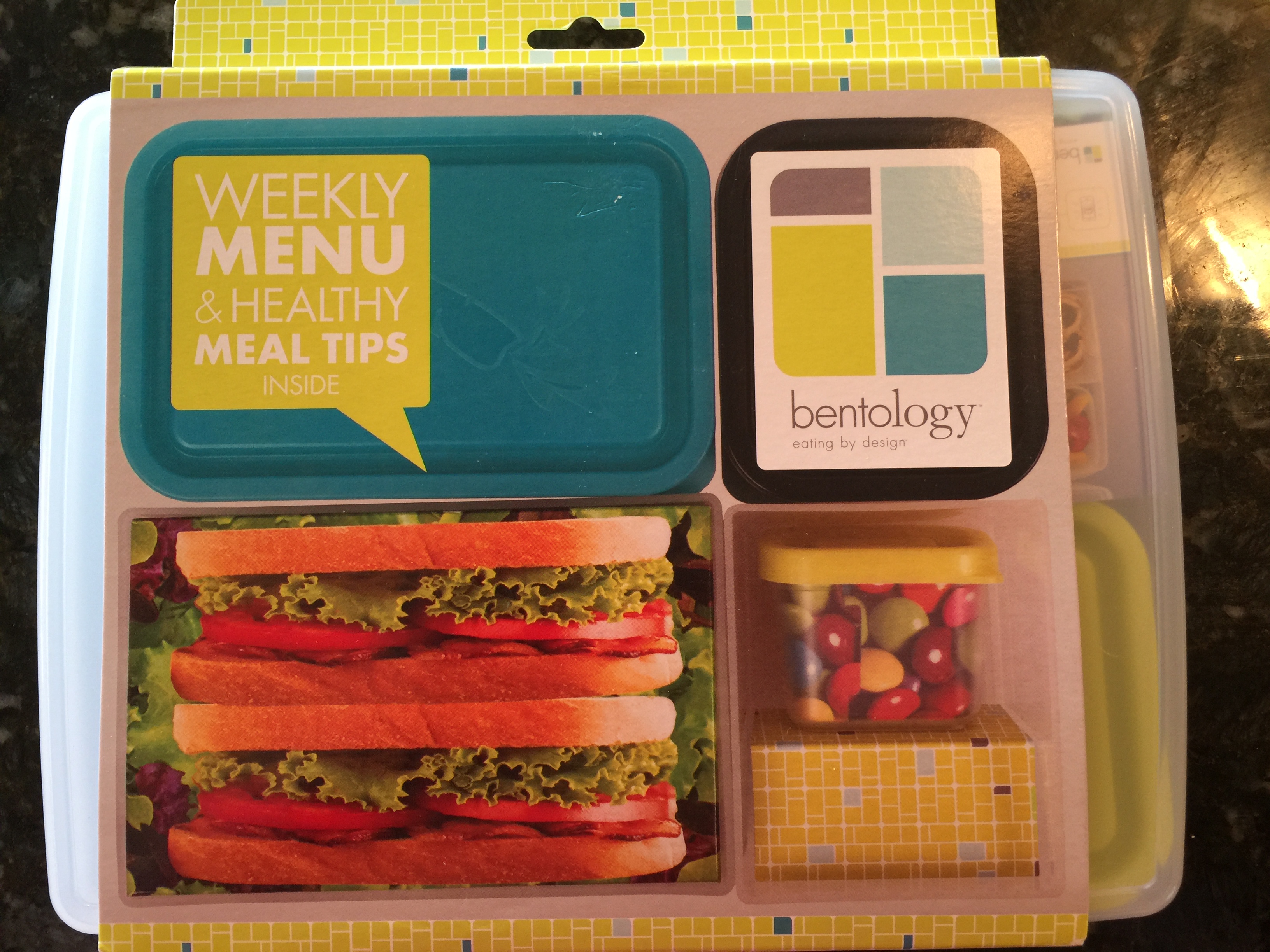 There's just something about all those cute little boxes that fit so perfectly inside each other.  I think it makes us all believe when can eat smarter and more creatively!
So when my kids and I discussed what to put in our bento box, they decided they wanted something with their new fave – Greek yogurt.  I thought about making granola to go with it, but decided instead to use up some of the delicious peaches that are in season right now.  I had just seen this Peach Oatmeal Muffin recipe over at Six Sisters Stuff, so we gave it a try:
We used 1/2 white flour and 1/2 wheat flour: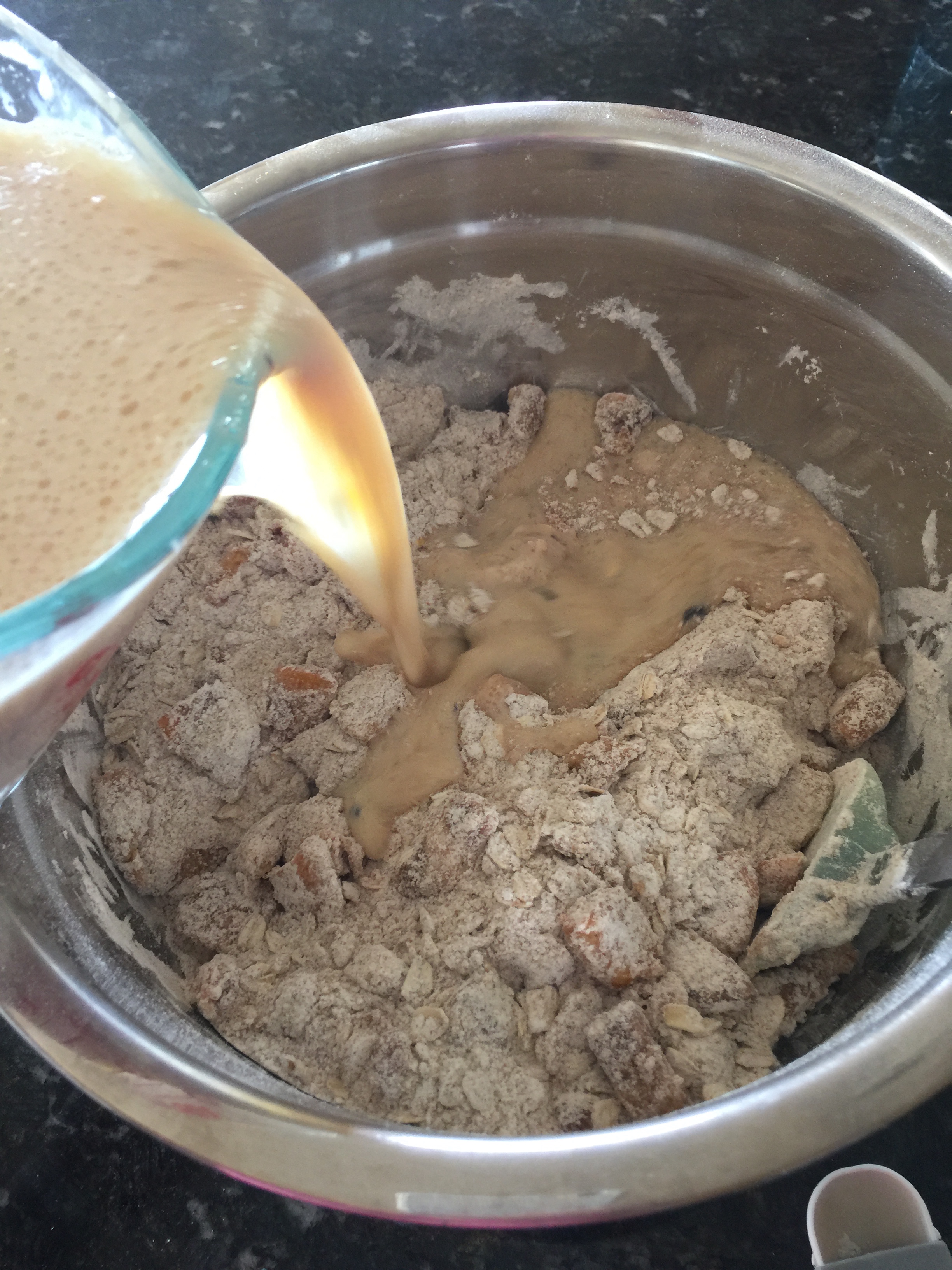 I was concerned that full-sized muffins wouldn't fit in the bento box, so I made a couple dozen mini-muffins: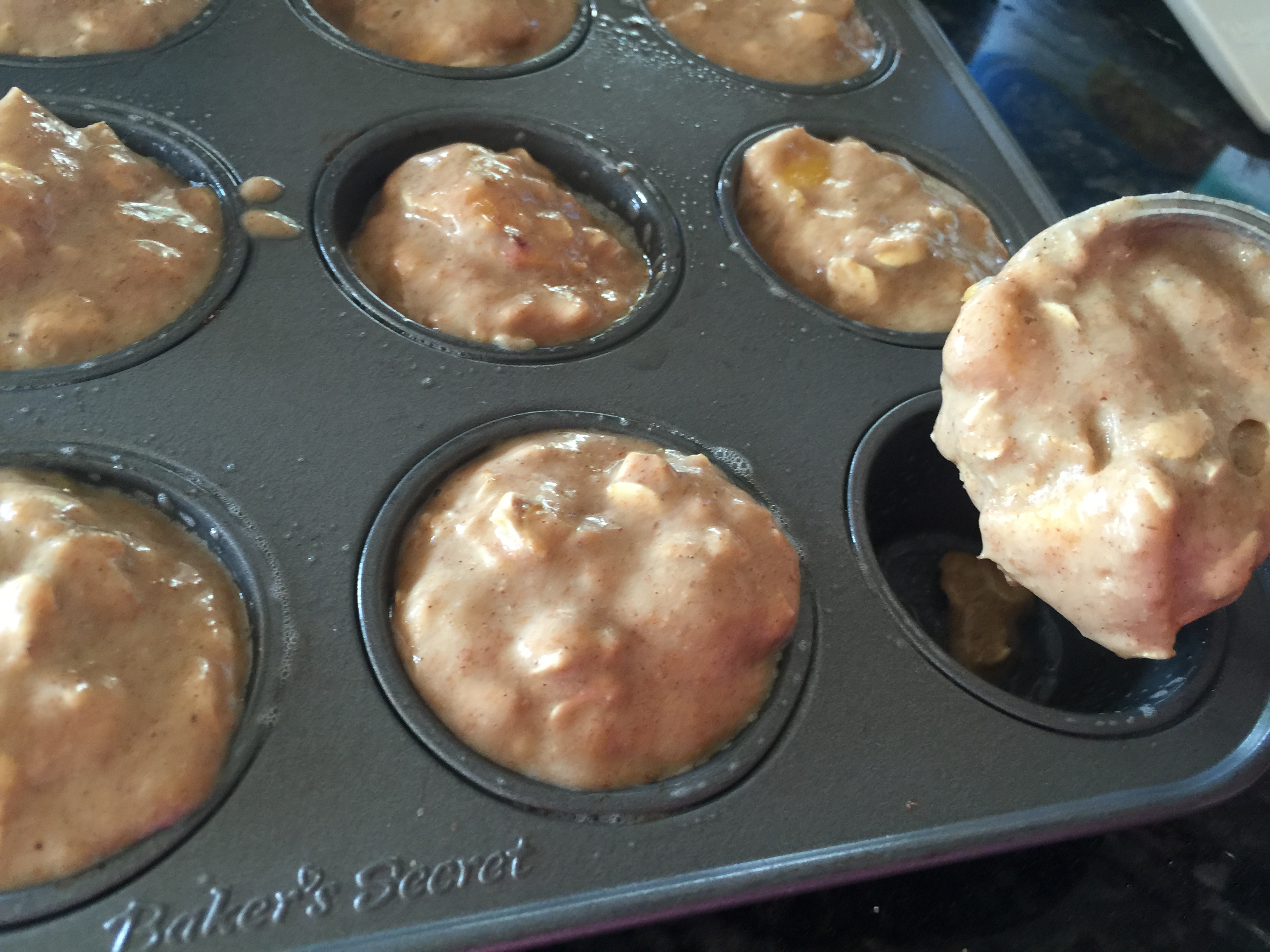 My little one decided to make some full-sized, Christmas-themed muffins:
We may or may not have popped a few in our mouths straight from the oven:
Next it was time to fill the box! I put in the vanilla Greek yogurt, then the little guy added some muffins.  I said 2 was plenty, he thought 3 sounded better:
We agreed on some strawberries and sliced almonds, but had a difference of opinion on how to fill the last little box.  I thought carrots, he thought cheese sticks.  We compromised and added both:
Does that look like a tasty lunch, or what?